10 Reasons to start dating for older people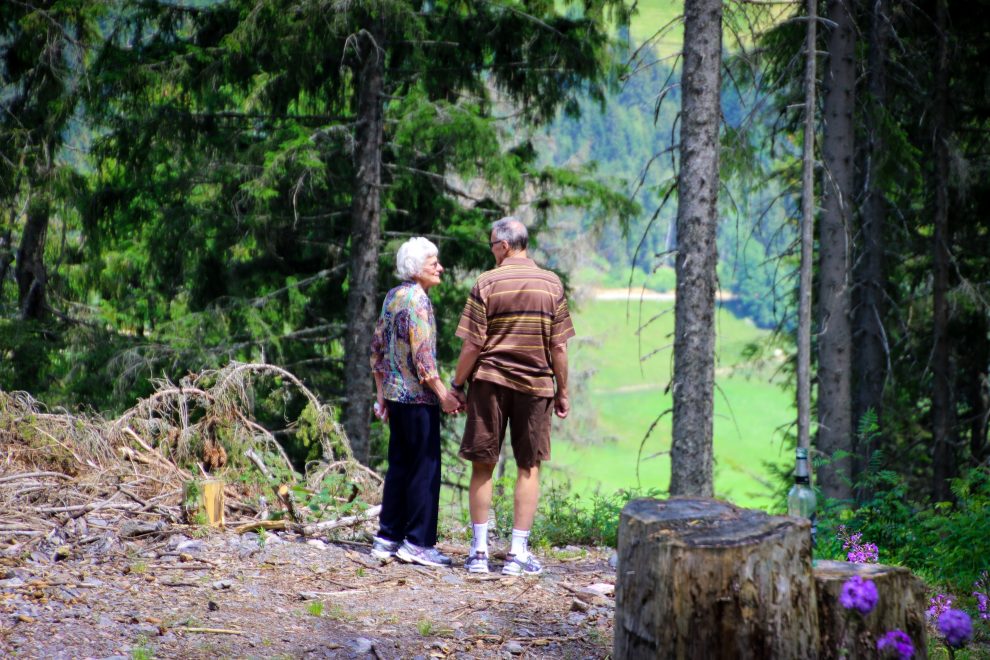 Why are older people dating?
Older people are like any other people with their feelings and emotions. They want to be happy and in love just like young people. Fortunately, they can change their life at any moment if they get rid of the fear of being betrayed, left alone, and forgotten. Older people have life experience and can easily tell whether a person they see is kind and worth having relationships with or when they are selfish and mean.
Older people are welcome to date. They can be truly happy because they are more patient than younger people so it is more advantageous to date them. Let´s review 10 main reasons why older people should start dating:
Life can become more interesting and miraculous. Older people are encouraged to date because new people can give you more inspiration and desire to live. When older people date, they change their overall view about their lives and become more interested to live.
New opportunities and growth. Older people can become more mature, smarter, and wiser when they date. It is always advantageous to be old and remain intelligent and mentally healthy. Being old does not mean being less worthy.
More activities. Older people might experience boredom from time to time because their lives are established and they have a certain order of their life routine that might make them get bored. To escape boredom, older people might start dating.
You can find a friend. Friends are very rare, and older people know that it is very difficult to find a friend at their age. Fortunately, they can start dating and feel accepted and important.
Feeling young. The best reason to start dating older people is that they can feel young and beautiful. Also, they can find a partner, marry them, and have sex with them, getting sexual pleasure as long as older people know how to please a partner in bed.
Your destiny can move in another direction. If older people start to date, they can find someone whom they will love and even if their lives were unhappy and they experienced lots of heartbreaks, they can live happily with their new partner.
They will have more faith. Older people like no other people understand the power of faith. Their faith will become stronger when they find a partner they have been dreaming about all their lives.
Their health might improve. According to Susan L. Brown and Sayaka K. Shinohara, older people who date are in better health in comparison with those who do not date. You can get rid of your physical pain when you start being in a relationship with someone you date.
Social connectedness. To add more, the survey showed that older people who date are more sociable and have more connections with other people so their problems can be easily solved.
High spirits. Older people can freely start to date because they will have a better mood and attitude towards life, other people, and themselves. Being in high spirits and experiencing joy is the best target and reason to start dating older people.
Things to avoid when you date old people
Feel free old people dating but remember that you should not judge them. Whatever their life experience might be, you should treat them gently with love and kindness. Old people also deserve more respect because they are more mature and know life the way it is. You can learn lots of wise things from older people and they can love you right.
What is online dating for old people?
Online dating for old people is a new challenge they would like to meet. Old people have seen lots of things on their way so it will be a matter of trying out something new they have never tried before. Online dating is available for old people too and no one is there to judge and say that they are less computer skilled to date online. They may always learn and acquire new skills. All old people online dating often do not intend to play games. They already are looking for the truth and sincerity.
Mistakes online dating older people:
Judging by appearance
Thinking older people are less intelligent
Believing that older people are more problematic than young people
Being greedy
Boasting
Playing games
Swearing to love but breaking all your promises
Disrespect
Mistreat and abuse
Showing off
Not caring at all but pretending that you do
Remember that older people are people too and they deserve respect, love, and care. The best old people dating advice is to show your patience, loyalty, and love practically. For example, if you want to impress an old person on a date, you should wait for them until they come for a date. Old people might be late because they are very busy and have to take care of a lot of those who live with them or themselves.
Why Internet dating for older people is a way out?
Often, older people face lots of difficulties on their way to get to the place of dating. If you date an old person, you would better consider Internet dating. Before you move on to the further step in your relationships, you can start with using your devices and camera to see and talk to each other.
Advantages of speed dating older people
Speed dating is such a fun experience and old people definitely should try it. Speed dating can make the life of an old person brighter and more colorful. Older people might get so much information and exchange their impressions about each other, their life, and the world during speed dating.
One more advantage of speed dating older people is that you can talk to various partners at the same place only rotating. It is very inspiring to know what various people think and how they treat you. You can learn lots of things about yourself when speed dating older people.
Dating an older person you may discuss different topics. For example, you may talk about loneliness and exchange your ideas about what loneliness is for you. Before you do it, you may pass a test where you may figure out the results from professional psychologists that will help you get a clearer idea of who you are and what you feel.
Start with passing a test before you start dating older people and discover lots of peculiarities about you!