Dating a widower: Pros & Cons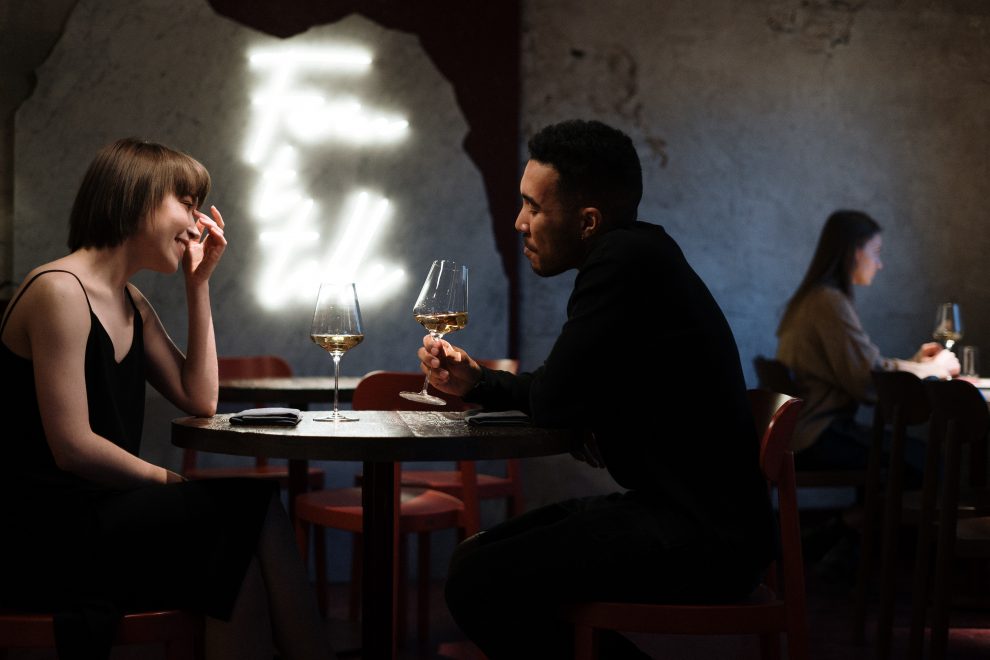 Dating as a Widow: Is It Right?
Being in grief does not mean that you should remain in grief forever. As long as you live on this planet, you have a right to be happy, and finding someone whom you will love should be your next goal. You are created to feel joy and all the best emotions. Letting go of your pain will help you to move on and find the strength to have the courage to be happy with a new partner one more time.
You should not pay attention to comments of people who do not love you or do not care about you. Their opinion does not matter at all. Love is available for you and you deserve to be loved and loved and you should not seek the support of other people to understand you. Dating as a widow is indeed right. Whoever would say to you that you should be in grief for a few years after your beloved partner has passed away, do not trust them but look who they are and try to figure out their true intentions about you.
Do not care what other people might say or think about you. Some of them may try to judge you but love does not care about judgments. Love is all about the peace and joy you will find with your new partner.
What are the signs a widow is ready to date?
She began to smile for the first time after it happened. It is a good sign if a widow started to smile and accept love from other people. She is on her way to getting rid of grief and starting to experience life one more time.
She dresses in bright colors. When the widow changed the way she dressed up she is ready for a new romance and relationship. The way a woman dresses can speak a lot about her inner state of mind and soul.
She began to socialize. If a widow started to keep the relationships with her old friends going, she is on her way to letting go and finding a new partner. You should be right there with her to show how much you care when you want to be with her and she is the woman of your dreams.
How to date a widow?
The widow is like any other woman who needs love, support, and care. Pay your attention to her more. Try to support her with your wise words. Like no one else she needs your wise pieces of advice. Send her supportive messages every day and give her little signs of attention. Be with her at this period of her life. You will be happy together in the aftermath but she must see that you are ready to be there and are there. She must feel that you keep your word and will never leave her. This is what she wants the most.
How to date a widower?
Help a widower to make the right decision. Most widowers want to be assisted by a wise woman who will help them get through their days. You may also cook something for a widower and give it to them when you date. He must feel that you practically love him and are ready to serve. Little help will be a good motivation for a widower to get interested in you and if you be persistent in what you do, he will pay his attention to you seriously and even propose to you. The point is that widowers are ready for relationships and they will not play games just like other single men.
What are dating widower problems?
Dating a widower is a normal thing and the only problem that you might face is that he might be crying when he is with you. You should get ready for this and always carry napkins to wipe away his tears. Crying is okay and you should let him cry as much as he wants to release his pain. It is normal to cry because if you keep your feeling and emotions unreleased, you will become ill. According to Lana Burgess, crying has a soothing effect, helps to relieve pain, enhances mood, releases toxins and relieves stress, aids sleep, fights bacteria, and improves vision. Let your partner cry and try to calm them down.
Pros & Cons of dating a widower
Pros:
They are mature and know how to love. Widowers have long life experience and they can love you very strongly and immensely. Their feelings, emotions, and thoughts are very deep, so you can lean on them.
They know how to treat you right and are very wise. You can rely on widowers as long as they know all the rules of how to make a woman happy. Sex will be such a pleasure with a widower because he already knows all the females´ desires and how to satisfy a woman the way she likes.
Often they are wealthy. Widowers might have lots of money, cars, jewelry, clothes, and other stuff, but do not focus on that. Instead, try to find the way to their heart. Widowers are very smart and can differentiate true love from fake.
They know how to deal with kids. Most widowers have kids and find a common language with them, so if you both have kids, you will be happy together. Your children might go to the same kindergarten, so you will have more time and options to meet up and date even more often. Also, there would be more common topics to discuss with your widower.
They are sexually attractive. Widowers are men who know how to dress, work out in a gym, work and succeed, they are very sexy indeed. You should not play love games to make the widower interested. He knows already if you want him which makes him even sexier.
Cons:
You will see his tears. Often, you might need to cope with his feelings of frustration, depression, and anxiety. Learn how to do it and love your partner like you would love to be loved by him in the future.
You will have to love and accept them in their darkest moments. Life might get unexpected sometimes and there might be some rollercoasters. You have to help him find the way from the bottom up. Be his best friend and adviser, and you will enjoy your life together.
What are dating young widower aspects:
They might easily get over it. Some widowers can cry for 3 days and get over the pain while it takes years for some to release their pain. You have to still support a widower even if he is young.
They are more easygoing. The younger the widower is, the less problematic he will be. A young widower has less chaotic thoughts in his head for you to easily find a common language with him.
They are more flexible. Young widowers can get healed from pain fast and use the skills they acquired earlier in a wise way. They will be ready to deal with life problems more effectively because they overcame the worst.
They are gentle. Sweet love is possible with young widowers. These people have more expectations from the future and are strong enough to overcome anything. They have hope which makes them so gentle and romantic.
They are more talkative and ready to date you. Often, young widowers want to communicate with other people to find a way out. They share their emotions and thoughts more willingly than other men. So you will easily get acquainted with a young widower.
They are handsome. Last but not least, young widowers are very attractive. They are very sexy and stylish and know how to satisfy a woman in bed. With a young widower, you will not only have peace of mind but sexual pleasure too.
Warning signs dating a widower
If a person says that he is a widower but keeps crazily living his life, stay away from him. For example, if a widower keeps on dating several girls at the same time, yells at you for nothing, compares you with his ex-beloved, says negative words to you and hurts you, physically beats you, damages your property, do not try to calm his down and understand. Find your inner strength to separate yourself from him but if you love him you would better think twice. Maybe, you just feel sympathy for him, not more. Do not ruin his and your life by trying to act that you love him and want to always stay with him if you do not intend and care. Do not hurt him more. If you fail this exam, you will keep on making this mistake one more time over and over again.
Advice on dating a widower man
The best advice on dating a widower is to help him get through it. Be always there when he needs you, call him, message him, give presents to him, spend time with him, and say kind words of appreciation to him. Love him according to the love language he has.
Dating a widow who is not ready is not worth doing because she will transform your life into a nightmare. A widow has to get over her grief, start living a normal life, and open up her heart to new people and relationships. If she is not ready, you will not be able to push her.
Dating a widow with children
If you want to date a widow with children, you have to know how to deal with and communicate with children. Love them as if they are yours. If you do, she will accept you because you love and accept them. Family is impossible to be based on nothing less than love. Do not get tempted with the money and wealth of the widow with children if you do not love her. Treat him gently and mind her emotions and feelings. Take care of her kids when dating. Get them acquainted with your family and kids. Try to become friends with her kids and treat them kidly.
2 Tips on dating a widower:
Tip 1. Try to hear them. Sometimes, widowers just need to express themselves, so let them do it. Tell them that you like them and show your love to them piece by piece.
Tip 2. Dress in a way that will uplift his mood. Try to avoid dark colors in your outfits and show him in this way that life can be colorful with you. He will get interested in you, no doubt, just be a beautiful woman the way you are and like to be.
If you want to know his love language or check what your love language is to treat him with love, you can pass this test.