What Is Your Language Of Love?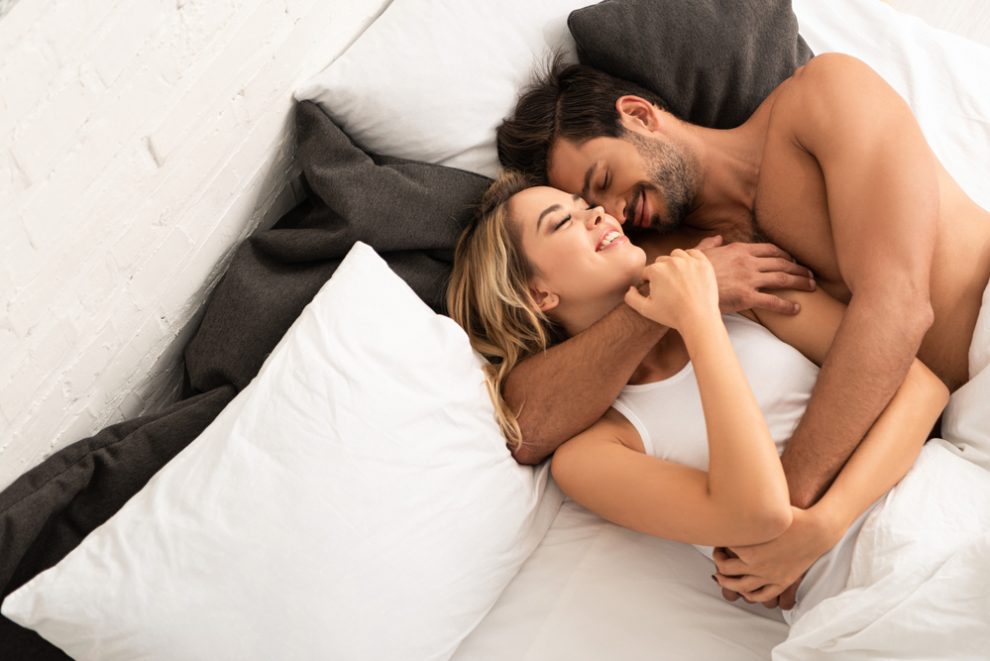 What Are the Reasons to Pass a Quiz on Love Language?
Do you want to know what is your love language? If yes, then, you should pass a quiz on love language to identify your love language. First of all, you should know that all people have different love languages. However, most of them have a combination of love languages or want to be loved in each of the five ways.
Moreover, some people even invent their love languages that are not listed by Gary Chapman, the author of the book "The Five Love Languages". In general, all people are divided into these five categories. Let´s review them.
So what are the five love languages?
Physical touch
Acts of service
Quality time
Receiving gifts
Words of affirmation
The languages of love test quiz will show you that the language of physical touch supposes a partner to keep touching you the way you want. The acts of service mean that you like it when she helps you. By the quality time, the author meant that some men prefer to hang out with their charming ladies often.
It is clear if it comes to receiving gifts because all people love it. If you want to be praised by your lady, then your love language is the words of affirmation. As it was mentioned above, some men have two, three, or more love languages which quite rare, but normal. It means that want to live their lives to the fullest.
How to pass the language of love test for free?
If you are looking for a language of love test free, then, you are at the right place and time. Here you will find a nice test to pass and clarify, at least, for yourself your love language type. Once you realize you need to take a quiz on love language, you should get ready to do it. Place yourself somewhere where you feel the safest and the most secure. It would be awesome if you did it not in a crowded place.
Truly, the love language quiz free will set you free. Seriously. If you manage to be able to answer your questions about yourself, it will be much easier to find the right partner, love, and be loved. It is essential to take a quiz on love language because the more you know about the ways you like to be appreciated, the more right people come into your life.
The process of taking the language of love test free is very easy. You will just have to answer several questions and then, mention your email address to get the results. The sooner you take my love language quiz the sooner you will become a happy person who always gets what he wants.
The questions are very easy to answer and opt for the proper one. Take your time to pass this love language quiz free and have fun! Many men became happier after passing my love language quiz, why not be among them? We recommend you not to waste your time and take the quiz love language right now!
What are the peculiarities of the love languages quiz?
This quiz about love language is a different one. It is unlike any other my love language quiz. There are only 6 questions to answer. So it will take you only a few minutes to think and give the right answer. Why is the love languages quiz so simple? Because most men have no time to spend hours passing different languages of love test free. Moreover, they do not even have time to eat sometimes because of their business, not talking about spending their time this way.
Note that the love languages quiz is very interesting to answer. There are many tests only, but this one is special. Maybe, it is special for you as well. You are guaranteed to have fun and enjoy the process of being tested because the questions give you food for thought. For example, even the first question will help you get to know what your love language quiz type is. If you like holding hands and dancing with your partner, your love language is physical touch.
If you like spending Friday nights with someone, watching whatever, your love language is the quality time spent together. If you want to get presents like books, cakes, gadgets, whatever, you like gifts and this is your love language.
What is my love language quiz all about?
If you wonder what my love language quiz is all about, you are on the right track. The language of love quiz will help you love each other better and find the right one if you do not have one. My love language quiz is all about love and finding the proper approach to your partner. The more things you know about you and them, the better. For example, you may even take the language of love quiz together and understand each other better.
If you lack experience or do not know each other well, you would better take my love language quiz now. By doing this, you will avoid several quarrels and conflicts with each other. Do not hesitate to try out this quiz love language right now because if you are looking for love, happiness & romance, passing it is vital. Being intelligent is good, but being wise is better. To get a complete view of your personality, you should provide us with your email address. There, the results are supposed to be sent.
Are you sure you want to know the results of your types of love languages test?
Some people are afraid of the unknown. Are you one of them? If yes, it is okay to feel uncomfortable about something you did not expect. If not, maybe, it is time to step out of your comfort zone. Many times you might have heard about stepping out of your comfort zone, but you do not understand what it means. If you do not, then, you should take the types of love languages test to help yourself the most.
Maybe, now is the best moment to face the truth about yourself and reality. If you want changes in your life and find or be happy with your partner, you would better understand where you are right now. If you do, you will be able to know what to count on and which things you need to let go of to move on. Hopefully, you can easily start stepping out of your comfort zone by passing this quiz about a love language. The sooner you do it, the more results you will have.
Your future might be either bright and cloudless or dark and gloomy. Which way would you choose? Passing the types of love languages test is very simple. You will only need to focus, take your gadget, and have 3 minutes in stock to answer the questions. No more long-lasting tests or quizzes that take lots of your time.
Once you finish taking the test, you would better specify your email address to get the right result to where it belongs. Thanks to this language of love test free, you will open up your eyes to better options and opportunities. Get out of your box and spread your wings. Love supposes freedom. The knowledge of who you are in love helps to enjoy this freedom in a relationship.
What is love and why you should take an online love language quiz to enjoy it?
Love is the greatest and the most peaceful feeling if you ask. If you think that love is like a hurricane, you are wrong. It is possible to compare love with a wildfire because it features passion. However, it does not mean that love is heart-breaking and living you crying tears.
True love would never hurt a partner intentionally. If you think someone likes you, you would better test whether they truly love you. Fortunately, you can always take an online love language quiz to get to know if someone loves you the same way you do. With the quiz, you will check out everything concerning your love relationship with your partner.
What are the signs showing that you need to take types of love language tests?
First of all, if you often feel forgotten and lost in a relationship. For example, if it is your birthday and your partner gives you a small and cheap present when your love language is gifts, think thrice before letting them into your life closer. No relationship is worth it if you are not loved. You deserve to get the best presents, to be paid with the best compliments and appreciated without any vivid reason. Do not trust people who do not love you the way you want because true love supposes feeling and understanding what you like.
Normally, when a person is in love with you, they will check out and figure out the best way to please you. If they do not, it means they just do not care at all. Probably, they are interested in material things to get from you and thus, take advantage of you. If your partner keeps on playing jokes at you and you feel hurt, perhaps, they do not love you as well. You would better not push yourself to deserve the love from them. Sooner or later they will stop feeling anything to you. So why break your heart if it is possible to prevent it?
The next sign when a person does not love you is when you do not receive the right sign of attention from them. For example, if you like holding hands and your partner never does it, there might be something wrong. So you need to take the quiz love language to fix your relationship before it is too late.
What if I think I do not need to pass a test of love languages?
Nobody is perfect but if you neglect to take the test love languages when you have this opportunity now, you will miss many chances to be happy. Also, if you do not want to feel pain and be hurt in any potential relationship, you should learn yourself better and let only the right people into your life.
Wrong people should be filtered and kicked out of your life. You should never mind their opinion and the words they say because they either hated you or did not care at all. Knowing your love language will assist you in building your life and relationship in a manner that will make you happy. No more tears, heartbreaks, and pain. Sounds interesting?
What is your language of love quiz's main feature?
The main thing you should know about your quiz love language is that is private. You will not give your personal information to the wrong people, trust us. Instead, you are guaranteed all your sensitive data to remain confidential. We will keep all your answers secret and no one else will get to know that you passed our tests.
Each quiz is different, but the love of language tests we offer is unique. It consists of accurate and delicate questions about your personality that are easy to answer. Also, the professional psychologists who designed this language of love test for singles made it the way you should not waste your time. It is very easy to pass this test and requires minimum effort.
What is my language of love test's main benefit?
The main advantage of this quiz love language is that is very small. You will not have to think a lot when you answer the questions. Also, you will not have to read the entire book by Gary Chapman to understand the core idea of it. One more privilege you have when you take this love language test quiz is that you will not have to wait for a long time to get the most precise results.
With the results you get, you will be able to build the healthiest and most stable relationship with your partner. Also, you will work and correct all the mistakes you made in the past. You will not concentrate on them anymore and will analyze them. Fortunately, the such language of love tests free exist and you can always pass them online.
What is guaranteed when you take a love language quiz test?
You are not promised to find your love, but you are 100% guaranteed that you will reevaluate your relationship with your partner. Note that you will know what you want because everything that was kept in the dark will be revealed. So no more skeletons in the closet! The only love that has no limits and will overfill you with joy.
Do not hesitate and take this love language quiz test now! Stop being hurt and feeling miserable. Every single must pass this test before even finding their partner. Go ahead and take this quiz love language test now and stop being single anymore! Your happiness is worth it so please do it ASAP!
What Is Your Language Of Love?
When going abroad, we learn the language spoken by people there. But we rarely think that people can speak different "languages ​​of love", that is, different ways of expressing and understanding love. The fact is that the languages of love you speak with your partner may differ even more than English and Chinese. You can sincerely express your feelings, but your partner just won't understand it! As G. Marquez used to say "Just because someone does not love you the way you want, does not mean that he does not love you wholeheartedly." Understanding the language of love is the key to successful, lasting and harmonious relationships. It is essential to discriminate between the languages of love and know how to communicate your feelings. This test is intended to help you define your language of love. You may share it with your beloved other and see where you differ.