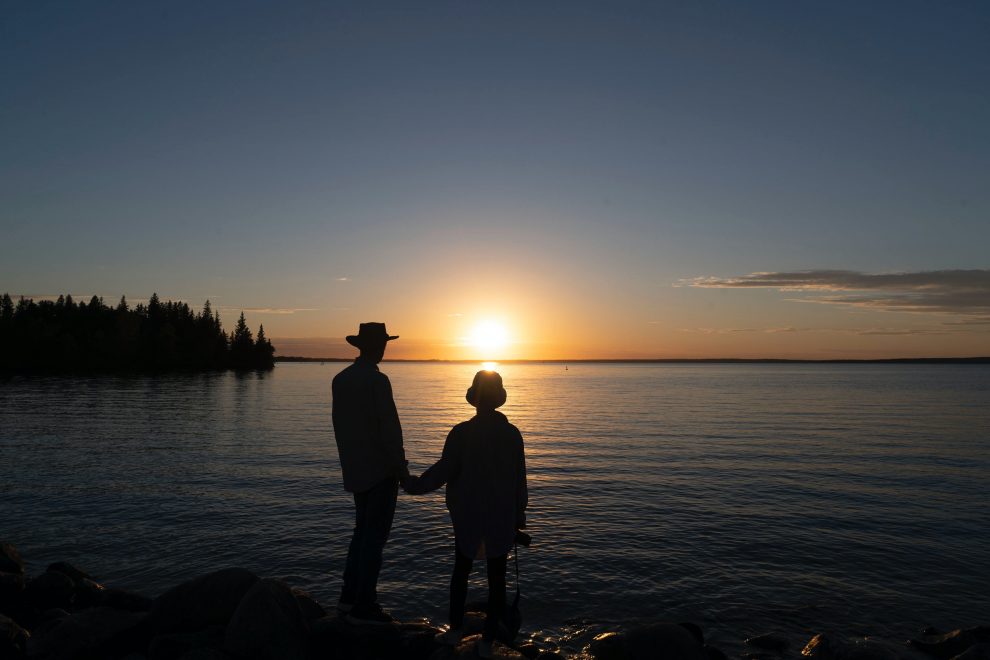 If you are looking for romantic date night ideas or something special to have a nice and unforgettable time together with your crush, you are welcome to check out these fun sources of inspiration. Come on and choose the best out of 105 great ideas!
Romantic ideas for a date night:
Rent a rowboat – a fast and cool method to show that you actually care, if only you don´t fall into the water.
Take the wine-tasting tour – it is for real gourmets who love to taste various sorts of vine and enjoy their lives.
Plan a weekend – you can always plan your weekend ahead with your partner or impress them by inventing something extraordinary.
Get an artificial tattoo – it would be better not to pin your skin and feel the pain to have more pleasant memories.
Book a spa day – there is nothing more relaxing than staying the whole day enjoying someone taking care of you.
See a comedy show – laughing and joy prolong life, so laugh more often.
Dinner date night in a restaurant – is more like a classic way to spend your date and check out delicious cuisine.
Romantic date ideas at home:
Take a virtual dance class – shake your booties together with your crush and lose extra weight.
Do a fun cardio workout – enjoy a pleasant moment of workout and improve your overall health.
Project a movie in your backyard – it is very comfy to do it because you are not supposed to step outside the fence.
Have a paint-off – more funny and energetic moments are going to smash your date.
Bake out – it is always beneficial and delightful to cook together and eat what you cooked.
Go on a picnic – show other people that you are in love and you are not afraid to show it.
Cook a gourmet meal together – try this extraordinary idea to color your life in superb colors.
Cheap romantic date ideas:
Volunteer together – serving others will only make you closer to each other and gives you more understanding.
Participate in a sports game – scream out and release your extra energy together to uplift your spirits.
Take a singing lesson – it is true that singing improves the mood and helps you to focus more. Besides, it is so inspiring!
Celebrate the day you met – remember the day you met and try to play your roles as it was a long time ago. It would be so funny!
Watch the sunset or sunrise – there is nothing more impressive and never-boring than watching the sunrise or sunset together.
Go out for breakfast – begin your day together and enjoy the company of each other.
Listen to vintage tapes or records – it is a rather old-fashioned way to spend a romantic date but it still works!
Romantic ideas for the first date:
Make a movie night – create a list of movies that you would like to watch and dedicate your time to watching them.
Play board games – learn each other as well as the reactions of your partners towards any situation.
Walk shelter dogs – dogs might teach you to enjoy this life, no matter how hard it gets sometimes.
Cook together – cooking together will develop your brain and help you win in your everyday life.
Go for a stroll – slow go, easy go, you know. The less energy you spend, the more you accumulate for other things.
Make a sweet deal – eating something sweet together will make you both feel happy and keep your nerves unstretched.
Solve a murder – just read some criminal stories or articles and try to guess who the murderer was.
Fun romantic date ideas:
Go skiing – it is one of the most memorable ways of spending leisure time in winter together.
Hit the beach – walking or lying on the sand will make you feel a connection with nature and you will tackle most of your anxiety issues if you have any.
Take a hike – hiking is a risky way to spend your romantic date but a very exciting one. Try it out!
Create a fun new recipe – it is so exciting if you have impressive ideas about cooking. Go ahead and create a new soup recipe, for example!
Play tourist in your hometown – pretend to be someone else and do whatever you want: you can jump, scream, shout, and dance on the street, but try to avoid the police.
Try a new restaurant – visit new places to have superb moments together with your crush. It is always interesting and curious to taste something new!
Build a campfire – camping outside is a great way to forget about the busy big city everyday routine and relax.
Cute romantic date ideas:
Go antique hunting – find places that no one has ever get interested in, even tourists. Show your partner something exclusive!
Look through old photos – Old photos are your memories and beautiful stories that you will never forget. Recall them in your memory one more time!
Play hide and seek – looking for each other once again might be enjoyable and so emotional.
Learn a new skill – new skills will help you reach greater perspectives in your life, so go ahead and acquire a new skill!
Go grocery shopping together – shopping together is a fun way of spending your time together, use it mindfully.
Take a day trip – spend a day on a trip with your partner and get to know each other more.
Have a spa night – your night might be very pleasing if you spent it in a spa or spa together in your house.
Romantic at-home dinner date ideas:
Easy Crab Cakes Recipe
Caprese Grilled Filet Mignon
Shrimp Scampi
Caprese Garlic Bread
Chicken Piccata
Lobster Mac & Cheese
Marry Me Chicken
Romantic date ideas in the winter:
Get tickets to a game – all games are very exciting to attend with your beloved partner. It is so romantic to exchange your emotions and bet for one team.
Go ice skating – do not forget to watch out when ice skating and wear a scarf and hat.
Enjoy the snow – let the snow help you create this superb atmosphere of being together as a couple. It is so great to touch the snow falling down and feel alive!
Take a cooking class – cooking will teach you to be creative in your everyday activities which is very beneficial. Try out cooking with your crush then!
Check out the holiday lights – do not forget to wear something rubbery below and use rubber gloves for your safety.
Go to the theater – get new emotions from the show together. Imagine your friends and enemies playing on the stage. It will be funny!
Visit a museum – it is never boring to visit a museum with your crush because you may get to know many interesting facts about lots of things and spheres.
Best romantic date ideas:
Make a TikTok – create a TikTok for your partner and watch other people like you!
Read to one another – you may read out loud to one another. Try yourself in a role of a teacher or doctor or psychotherapist to help you fall asleep sooner.
Make a slide show – slide show is a fun way to take all your photos together and combine the best of them in one slide show.
Create a video – a video with you as a couple will stay with you for your future generations until aliens might abduct you)
Research your family history – there are many rare facts about your family tree, so try to find something unique that you have never known about each other.
Rearrange your living room – when you rearrange your living room, it gives you an astonishing feeling of control over your life.
Listen to a podcast – much interesting stuff is already available online for you. Go ahead and pick it up!
Romantic anniversary date ideas:
Go on a mini road trip – discuss as many topics as you wish during the trip.
Walk around a botanical garden – it is a nice place to visit, so why not visit it together?
Revisit your first date spot – nostalgia will bring your old memories to life.
Stay in bed – have plenty of sleep and do not go anywhere. Coffee to bed will be fine.
Go back to the wedding venue – imagine yourself as a groom and bride one more time. You may even dress this way and refresh your memories and feelings.
Do a brewer tour – if you like beer, choose this tour with no regrets.
Hit the open water – water always is meant to calm you down and make you feel peace of mind.
Super romantic date ideas:
Get crafty – create a pottery vase by yourself!
Rescue or foster a pet – your pet will be grateful to you.
Do a food truck tour – always eat and drive. What can be better?
Take a photo walk – photoshooting will help you make many great photos of nature, architecture, people, etc. for your new wallpapers.
Explore unknown places – it is always fun to be where you have always wanted to be.
Skydive – it is not cheap but the most adrenaline-equipped way of romantic dating.
See a play – now it´s time to see life from another perspective.
Free romantic date ideas:
Eat samples at a food market – you can always save and enjoy a good romance.
Find a free concert – do whatever you want because no one will bother you.
Spend a night at the museum – it is risky but a kind of extreme.
Go roller skating – become children one more time.
Have a movie marathon – watch your favorite movies and feel the forgotten emotions.
Go to expensive open houses -there are many open houses where you can date. Take your chance!
Play Twister – a free and cautious way of romantic dating.
Simple romantic date ideas:
Hold a grilling competition – compete with each other for the best-grilled steak, for instance.
Go horseback riding – riding a horse will make you control your inner animal.
Try a new fancy coffee – new coffee is one more idea that you may use to make coffee for yourself at home.
Fly a kite – a romantic way to spread your wings and be as free as a bird.
Go to a farmer´s market – always get the best products from the farmer´s market to stay healthy and live happily ever after.
Go to a water park – if you like these amazing activities and manipulations with water, this idea is for you.
Try a new workout – a new workout will activate your other body muscles so you will be more fit.
Romantic country date ideas:
Go fishing – catch a huge fish and grill it with your crush outside.
Go mushroom hunting – find the hugest mushroom-filled place ever and take it away in your basket.
Star gaze – find the Hercules constellation in the dark winter country night.
Go hunting – hunt for animals and birds together and cook them together.
Go to the rodeo – watch it or take part in it.
Make homemade ice cream – why buy ice cream in a shop only? Go and cook it yourself!
Go for the evening swim in the pond – it is for all seasons but if you have chronic illnesses you would better consult your doctor.
Fun and romantic date ideas:
Rent a canoe – spend your free time in one canoe.
Take a dollar menu date – it will teach you to spend money wisely.
Select library books for each other – care about each other and find a book due to the tastes of your partner.
Paint – drawing will open up your creativity and let your soul out.
Watch a sports game – it is both funny and exciting, so try it for your pleasure.
Taste some cheese – the more cheeses you taste, the better. No limits are possible.
Build a snowman – just find a fresh carrot and peel it for a more glamorous look of the snowman.
Thank you for reading this article. We hope you found the romantic idea, you have been looking for. If you want to test yourself and find out how hot you are, try this test! Combine your romantic date experience with knowledge about yourself!