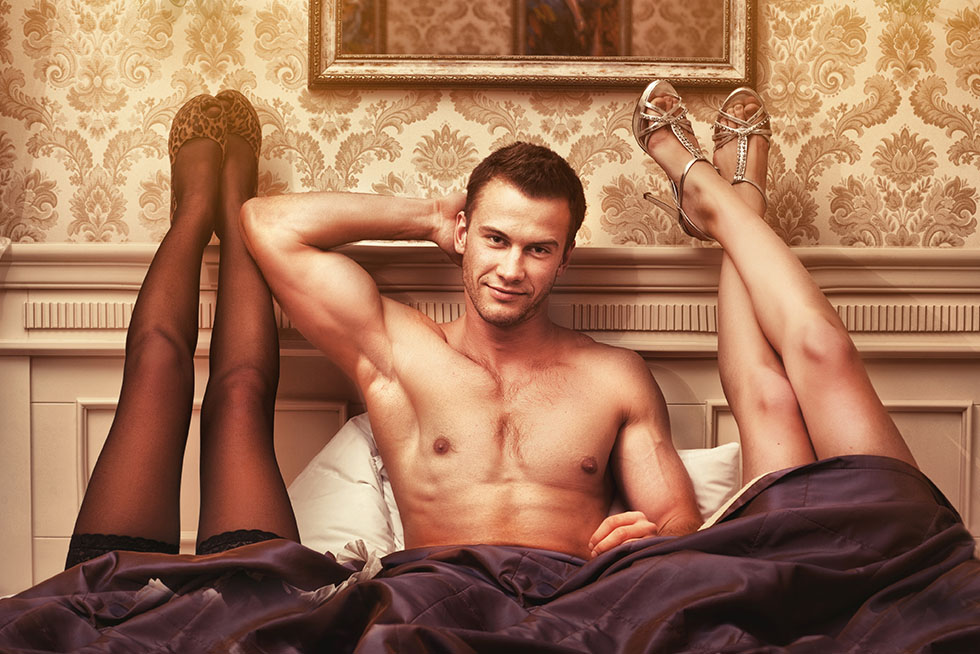 How Hot Am I?
Does appearance matter?
If you want to know how hot am I, it means that the way you look and how other people react to you is important to you. What about other people? Do they evaluate you according to your physical appearance or it is your personal qualities that make their hearts beat faster?
First of all, you would better analyze yourself and ask yourself these questions:
Do I like other people more if they are kinder than others?
Do I prefer talking to beautiful people more than speaking with ugly ones?
What is beauty for me?
Am I hot in my own eyes?
What people do I consider hot?
It is your opinion that matters the most. All people are similar to one another and their general view of hot people is almost the same. The vast majority of citizens think that women who dress in skirts are hotter than those who wear jeans, for example, because they believe such females are more feminine.
Researchers from China have proven that it is possible to influence the perception and appreciation of the same photo of a person if you modify lighting, body pose, bangs, hair style, body side, pose, background, smiling, face shape, hair color, gaze, and lipstick color of the same person. It means that if you really want to look hot in the eyes of a certain person, you will only need to modify your photo on social media to become more appreciated by society.
It is not a secret that the vast majority of the companies that view your candidacy tend to visit your social media page to get a better idea of who you are and what to expect from you in the future. So you should get serious about your photo on social media if you are looking for a job.
If you are looking for a romantic partner, the same law exists. Your potential lover would rather screen your photo on social media to get to know how you present yourself. It takes a few seconds for a person to decide whether they want to date you based on your photo. Therefore, if you are looking for love to be found online, you would better make sure your photo is a good one, highlighting your positivity, optimism, energy, etc.
If it is possible to impact other people with your image online, why would not you impress other people offline with the way you look? Modern people tend to hang out on social media more than in their real lives, forgetting about looking good every day and focusing too much on their images on Instagram, Facebook, Twitter, etc. So your potential lovers might be sick and tired of such guys who look handsome in photos only. Instead, they would like to date a guy like you who will look presentable in reality. Therefore, you can make more girls interested if you combine presenting yourself nicely on social media and dating sites as well as in everyday activities.
How to look hot every day?
Looking hot is not a privilege of famous and rich people only. No matter how much money you earn, you can look hot every day. According to Zeynep Yenisey, there are 20 ways how to look hotter for guys:
Grow a beard.
Every man who has a beard is treated as a sexy one by the female audience. The vast majority of women would rather date a man with a beard because they look more masculine. Medically, it might mean that such men have more testosterone flowing through their veins making them perform better in bed.
Wear sunglasses.
Men who wear sunglasses look cooler than ordinary guys without them. They remind charming ladies about movie characters who wear sunglasses and act very sexy. So for most women, you will look like a hero if you place stylish sunglasses on your face.
Holding your chin up.
Once your chin is up, girls would treat you as a more optimistic guy who is not afraid of anybody and is able to protect them. They are more likely to date you if you have such a body posture.
Looking important.
Using your phone to make a call and driving your car with confidence and maneuvers might make a specific part of the female audience interested in you. Looking important and cool drives most women crazy.
Having an entourage.
Hanging out with your friends might add extra importance to your personality, showing others that you are able to have long-term relationships with other people. For a girl, it might mean that you are a reliable guy she may lean on, so she will also treat you as a hot guy.
Being a nice guy.
Being polite and acting like a gentleman may impress ladies and draw their attention to you. You may make solid women and top girls interested in you if you behave nicely. Doing little acts of kindness will motivate a certain girl to keep in touch with you.
Making your girlfriend laugh.
A sense of humor is the key to the heart of the beautiful lady. Every girl likes to spend time with a guy who has a sense of humor and can make her laugh. If that is possible for you to accomplish, it means that you coincide with each other.
Smiling slowly.
Men who smile more slowly are sexier than men who smile faster. In the eyes of the girls, such men seem to be hotter and more confident because they do not waste their energy on unnecessary things and are smart enough to smile only if they find a joke funny.
Getting toned enough.
It is true that most girls like guys with muscles. Skinny men do not interest women because they think such men are unable to protect them from potential danger. So do not get stupid and go to the gym. Note that you should not overtone your body because beefy guys seem to look unsexy for women as well.
Play guitar.
Men who play guitar look sexier for girls than those who do not. The ability to cope with a musical instrument makes a girl think that such a man is able to deal with her soft and gentle heart and not break it.
Do not act like a typical pick-upper.
Saying typical things that will not make any girl interested is a waste of time. Try to be original and say something special for a girl you like. Maybe, you can highlight her unique personal quality or the way she looks.
Own a dog.
Men who are able to take care of the dog look hotter to most women. Girls believe that such guys are responsible and able to take care of them too. If a man can feed a dog, clean it, and play with it, it means he is a good provider and can actually take care of her.
Mind open body posture.
If you want to approach a girl and make her interested, you should stand in front of her without crossing your legs or arms. Open body posture is your guarantee to create a positive impression on the girl you like the most.
Eating more garlic.
It is crazy but men who eat garlic look sexier for women than those who do not. Despite the fact that such men smell bad, it is all about chemistry. Men eating garlic are perceived as sexier and hotter objects by the female audience.
Looking proud.
Men who are looking proud create an impression that they can rule their own life. For females, it might mean that they can be good leaders and girls are likely to follow such proud guys.
Do not hide your scars.
Scars make every man look more masculine. It proves that a man might have participated in a fight and again can fight for his girlfriend defending her from potential villains. Such a man would gain more likes from girls if he does not hide his scars.
Volunteer.
Helping others without waiting to receive something back is a sexy quality that all girls are looking for. Every woman wants to be with a man who can help her in her everyday activities willingly and sincerely.
Walk confidently.
Walking with confidence makes all ladies interested in your personality. Most women will not take their eyes off you if you walk this way. So you will have a wide choice of females to select from.
Wear the spray.
The right girl would notice you if you use spray or perfume. Partially, all human beings are animals, so they tend to love other people only when they like the way their partners' smell. It is a matter of hormones and body chemicals.
Take care of your teeth.
Good breath is your must on your way to the heart of the charming lady. Before you step out of your house, make sure you cleaned your teeth. A smile will help you catch her attention while a healthy breath will assist you in keeping it.
Why pass how hot am I quizzes?
How hot am I test is created for those men who want to get as much information as possible about the way the female audience treats them. If you want to have peace of mind or get criticized adequately about your hotness among girls, you would better pass how hot am I quiz for guys.
Every male asks how hot am I, especially if they have someone they would like to date but are not sure whether she likes him too. To have a clearer view of yourself, you would better take how hot am I guy test to get solid feedback. With it, it will be obvious where to start with a specific girl and what things to improve either in the way you look or behave.
Fortunately, you have an opportunity to pass this how hot am I test for guys to build a way toward the heart of your charming lady, date her, and have a successful relationship. You may slow down for a while and try how hot am I quizzes even now. There are only a few questions for you to answer and it will take you only a few minutes to pass the test.
Go ahead and start testing yourself right now! We are sure you will like it!
How Hot Am I?