What is the potential of long-distance relationships?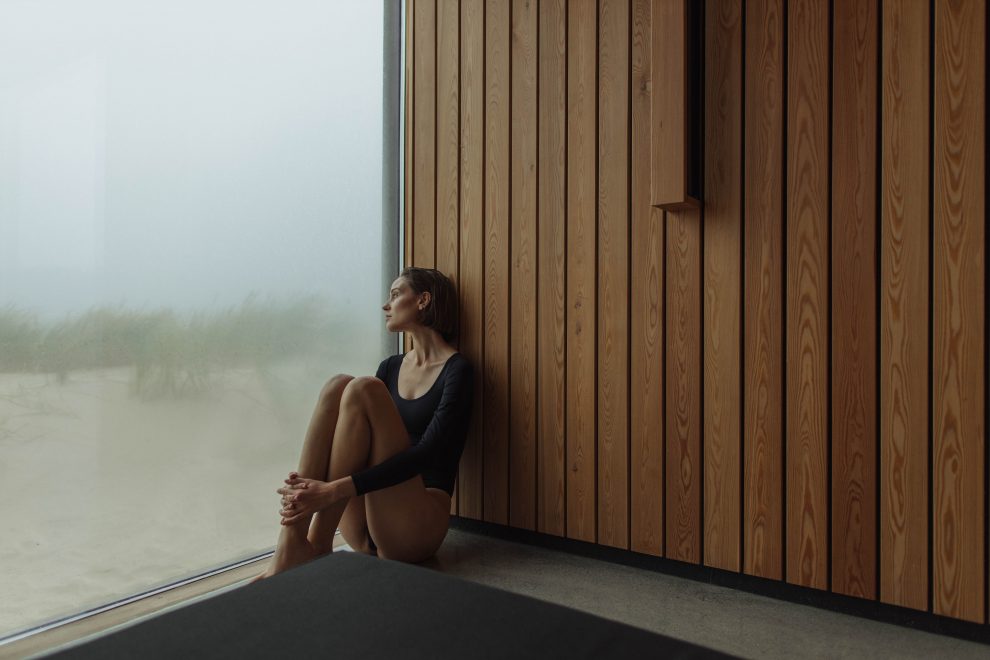 Does a long-distance relationship work?
Do you wonder can a long-distance relationship work? Long-distance relationships are wonderful relationships like nowhere else on this planet. It is possible to date offline, however, you may enjoy a maximum of the opportunities when you choose long-distance relationships. It is very easy to date someone who lives near your house or next door. What about dating someone overseas? Should it be your next dating challenge? We guess you should try long-distance relationships to test yourself on maturity and the ability to touch the heart of your female partner through the Internet.
Is it possible to win the heart of a charming lady at a long distance?
Of course, you can achieve almost whatever goal in your life. However, dating someone online over a long distance might be rather adventurous despite the fact it is risky. The sooner you realize how amazing it is to finally see each other in real life and reunite, you will soon register on one of the dating sites and start searching.
What are the benefits of long-distance relationships:
Your life becomes more exciting.
It is very interesting to have a long-distance relationship because your life will become more fun and astonishing. You will feel like new streams of energy from overseas will flow through your veins. Seriously.
More free time to tackle your everyday issues.
Once your beloved lives somewhere abroad or is on a business trip, you will have more free time to do whatever you could not if you were close to each other. So just think about how your life might benefit from this long-distance relationship experience and catch a moment.
New people might enter your life and color it.
If you have a long-distance relationship with a woman abroad, she will give you a new perspective on your life. You will view your life from a different angle, thanks to the efforts of your charming lady. She might also introduce you to her friends and family, helping you grow your social circle.
You can learn a foreign language.
Dating someone from overseas will assist you a lot if you want to learn another language. Fortunately, there are many English-speaking countries to teach English to others. However, it would be more engaging to learn a foreign language with your partner. Mutual learning and teaching each other will help both of you grow.
You learn to trust.
Like nowhere else, long-distance relationships will teach you to trust each other the most. If you manage to overcome it, you will live happily ever after. No one would destroy your relationships in the future if you pass this exam.
In other words, a long-distance relationship is a super opportunity and a great teacher. Just treat it this way. Do not just get upset because you will not see each other physically. Take this time with wisdom and use it to the fullest. Of course, you will not have long-distance relationships throughout your whole life. Once you marry, you will step into the next phase of the relationship which is also exciting.
The main long-distance relationship tips
Be open-minded.
Open up your heart to new experiences. Do not be afraid to register on dating sites or other platforms to find your perfect match. Finding someone to have a long-distance relationship with is a challenge, as it was mentioned above, but it is worth it.
Text or meet up twice a day in front of your device.
You should date regularly and show each other that you love. Therefore, it is a must for you to meet in the morning or the evening, according to Kavita Patel, dating coach, and expert. Regular meetings and text messages would be enough.
Make sure you are not catfished.
According to Kiaundra Jackson, LMFT, you should avoid relationships with someone who pretends to be someone else to have an amazing dating experience. As long as there are many long-distance amazing relationships possible to have, you should be selective and find the one who is who he or she is.
Make sure you are dating your ¨One¨.
According to Kevin Darne´, you can always date locally with whoever you want, but when you decide to have a long-distance relationship, you should make sure he or she is the one for you. So think for some time before you make up your mind to text them as long as long-distance relationships are a great responsibility as well.
View fighting positively.
According to the Study in the Journal of Marriage and Family, fighting might serve you in any relationship. So, see it as a good sign meaning that your partner cares about you. Not caring at all and having no disagreements should make you get suspicious about a certain relationship.
Talk about big things.
According to O´Reilly, you should focus more on dreaming big together and discussing your hugest fears instead of just talking about the agenda. To have passion in relationships, you will have to talk about stuff that makes both of you excited.
Ideas for a long-distance relationship
If you wonder how to make a long-distance relationship work, you would better check out the following list of long-distance relationship ideas to keep the sparkle. The more you have common activities or things you do together, the more stable and fun your relationships will be. Besides, as long as passion is important in relationships, you will keep it and multiply. Here are the main things to do with long-distance relationships:
Create a joint Pinterest account.
Pinterest is a nice website to keep in touch and inspire your partner. you may create a board or sign up for a few boards along with your partner and always motivate each other. Once you do it, your partner will get several ideas of how to improve their life positively before they wait for you. While you are awaiting for each other, you can enjoy your life and show your attention to each other this way. Pinterest is a super great possibility for every long-distance couple.
Pass various tests online to grab as much information about you, your partner, your compatibility, etc. Once you are equipped with the data about your partner, you will be aware of how to deal with your different ideas and thoughts. Thanks to MenTest.com, you will achieve the maximum of your relationships and dating goals because you will be confident about both you and your partner. At the long distance, you may test yourself together with your partner, by just sending them a link to the website.
You may even start to compete with each other over the long distance by buying or finding a book to read online together. It may be a book about finances, pets, love, friendship, a religious one, or whatever. Just agree on a type of book you want to read and start exchanging your ideas about the things you found there or what made you excited and smile. For instance, you may read 1 chapter together every day and talk about it during your phone call conversations.
Once you are in a long-distance relationship, you may arrange your life the best. As long as you have a lot of free time, you may have more of it to tackle your everyday tasks, improving your interior, buying new clothes, walking your dog, etc. In other words, you should use this time when you are not in one place and at one time wisely.
According to Michelle Guerrere, you may send it by mail to show your love and interest in some person. It is so cute to receive a gift from a man overseas for every charming lady as well as for a guy. Touching something that reminds you about your partner, will leave you with the feeling that you are loved, accepted, and taken care of.
You may try every activity for long-distance relationships to enjoy the process of dating while you are separated by miles. However, have hope that one day you will see each other finally and reunite. Before you do it, you can still be happy.
Long-distance relationships gifts
Check out these ideas if you wonder how make long-distance relationships work:
Kit for writing love letters
Conversation game
Cocktail kit
Mixtape with USB-port
Set of lamps
Set of virtual games
A pair of undies
Star map
Teaspoon
Digital picture frame
Blanket
Bracelet that vibrates
Fresh flowers
Instant love letter
Necklace
Gourmet meal
Gift card
Book subscription
Romantic candle
Box of chocolates
Grafomap
Bag
Pair mugs
Poster of bucket list movies
Jar with love messages
Conversation prompts
Neck massager
Best advice on long-distance relationships
The best advice on long-distance relationships is to keep going. No matter how difficult it might seem to be, still, you should fight for your love and relationship. Do not give up just when someone else might say that you will not end up in marriage. Do not worry and keep on dating online. Fortunately, Internet connection, as well as electricity, is available in almost every part of the world. So you can reach each other whenever you wish. Do not hesitate to send your partner a gift through the mail or before you get separated by distance. Remind each other about your love and stay happy forever.
Can a long-distance relationship work?
Of course, they can. Everything is possible in this life if only you believe in miracles. Even if you don´t believe in miracles, they still happen. So one day you will be together. You will only need to be patient enough and wait until you reunite to have close relationships. Everything is possible, again, but lots of things depend on you. If you manage to use the time while there is a long distance between you wisely, you will enjoy your life to the fullest when you move to a long-term relationship. Before you reunite, you can still be happy and enjoy every single moment of your life. Do not worry about time because time is your best friend, if only you do not waste it.
Why do I need to test myself online?
Once you are awaiting a reconciliation with your partner, you can have a great time still. Pass a test online to get to know many funny things about you. It is interesting to dig deeper and find the roots of all evil sometimes. Do not hesitate to take a test online right now when you have a long-distance relationship. Before your partner is yours, you can have fun and one of the best ways to have fun is by passing a quiz. Moreover, you can share a link to a test with your partner and keep on passing the tests and quizzes together. Then, you can exchange and discuss your thoughts and revelations you get from the tests.
Go ahead and take a test now!